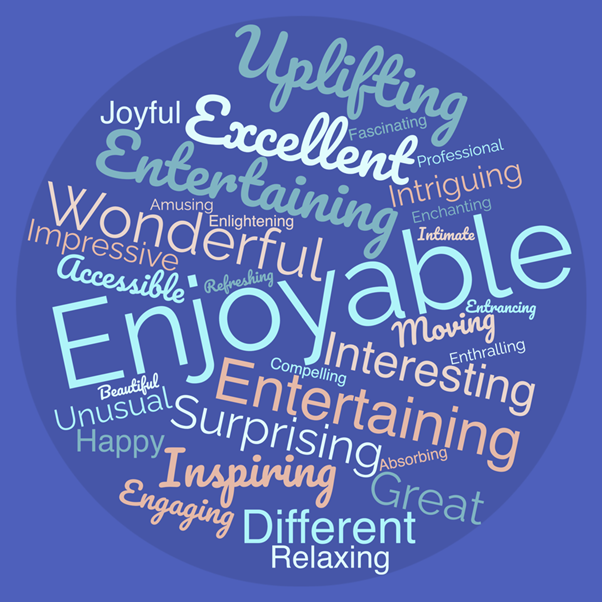 In each location we developed partnerships which helped us reach local audiences - for example in Cumbria we worked with our venue, Victoria Hall in Grange-over-Sands who advised on where to advertise, as well as other classical music promoters in the area, Lake District Summer Music and Ulverston Festival who shared information about the performance with their following and we will return the favour ahead of their next performances.
We also benefitted enormously from mentoring on the Arts Council/BBC The Space's Digital Marketing Mentoring scheme. The Telling was the only classical music charity to be selected as one of 13 English arts organisations on: alongside Matthew Bourne's New Adventures and Leeds City of Culture 2023! We are just coming to the end of 3 months of advice on digital marketing which has hugely impacted on our I, Spie tour- particularly we learnt how to refine use of Facebook ads which we used to drive interest to Facebook events set up for each location on our tour.
We also worked hard to secure local press coverage and we also Clare Norburn and Jamie Akers appeared and were interviewed on BBC Radio 4's Front Row on 18 October: BBC Radio 4 - Front Row, Arinzé Kene on playing Bob Marley; Clare Norburn sings John Dowland; the first Working Class Writers Festival - from 12'50 in.
But it didn't all go to plan. Months and months of planning can't prepare you for a landslide on the trainline between Brighton and London! After a long delay and being propositioned on the Euston Road, three of us eventually got home at 3.45am for three hours sleep before the train journey to Wolverhampton. That was most definitely not in the schedule!
We are aware that we were one of the first small groups out there touring since the pandemic. Given we have an interesting formula for developing residencies in areas where there is little or no early music touring, we are now putting together a training session for late January to share our learning (both successes and failures) so others can benefit and explore how to tour and develop residencies themselves.
Angel Early Music's grant made such a big difference at a vital moment in being able to complete the funding and make this project go ahead. We are so grateful to you for being so open and flexible in arranging the payment and supporting us at such a vital time when your grant was needed the most and when our bid to the Arts council was unsuccessful for the first time. We couldn't have run our project without your support.
Thank you so much for all you do to support the early music sector at such a challenging time.
Clare Norburn, The Telling, December 2021